Purchasing Seminar Speakers

Scott Amoye
Vice president of commodity procurement and risk management
Blommer Chocolate Co.

Mr. Amoye has been vice president of commodity procurement and risk management at Blommer Chocolate Co. since April 2017. Earlier, he held senior procurement, trading, sales and risk management roles at Guittard Chocolate, ECOM Agrotrade, Mondelez International, E D & F Man and Cargill. Mr. Amoye is on Blommer's Executive Team and also has P&L responsibility for Blommer's cocoa bean processing business. He received a bachelor's degree in government and international relations at Hamilton College and a master's degree in finance and international business at Fordham University.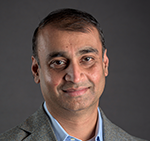 Ankush Bhandari
Vice president of economic research
The Gavilon Group, LLC

Mr. Bhandari is vice president of economic research at The Gavilon Group, LLC, a leading agriculture, fertilizer and energy commodities management firm. He is responsible for the company's grain, oilseed and biofuel industry research and analysis. He began his career with ConAgra Trade Group, Gavilon's predecessor, in 1997 as a research analyst and later moved into a financial trading role for nearly 10 years. He has been a keynote speaker and presenter at various conferences in the United States, Europe, South East Asia, Mexico and South America. He has also delivered market outlook presentations at various industry associations and roundtables. He received both his bachelor and master of business administration degrees in finance from Emory University in Atlanta.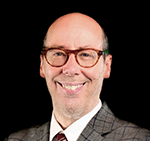 Jack Bobo
Chief executive officer
Futurity
Director of global food and water policy
The Nature Conservancy

Mr. Bobo is the director of global food and water policy at The Nature Conservancy. He is also the chief executive officer of Futurity, a food foresight company, and is the author of the 2021 book "Why smart people make bad food choices." Earlier, he was the chief communications officer and senior vice president for global policy and government affairs at Intrexon Corp. Prior to joining Intrexon he worked at the US Department of State for 13 years as a senior adviser for global food policy. In 2015 he was recognized by Scientific American as one of the 100 most influential people in biotechnology. He received bachelor's degrees in biology, psychology and chemistry, a master's degree in environmental science, and a juris doctorate degree, all from Indiana University.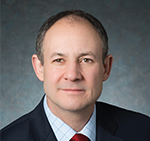 Scott Colbert
Executive vice president
Chief economist and director of fixed income management
The Commerce Trust Co.

Mr. Colbert is the chief economist and director of fixed income management with The Commerce Trust Co. He joined Commerce in 1993 and has investment responsibilities for over $28 billion in fixed income assets. He directly manages the Commerce Short-Term Government and the flagship Commerce Bond strategies. Prior to joining Commerce Bank, he worked for The Cincinnati Gas and Electric Company, Fifth Third Bank, and ARMCO Inc. He received his bachelor of science degree in nuclear engineering from the University of Cincinnati and a master of business administration degree from Xavier University.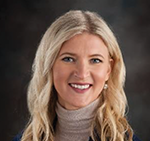 Natasha Crane
Director
Cargill Risk Management

Ms. Crane is part of the North America Agriculture commercial team at Cargill Risk Management. She works with companies in the food and beverage industry to build and implement hedging strategies using tailored OTC solutions that are unique to their goals, risk management policies and market biases. Prior to her current role, she worked at StoneX Black Sea hedging desk.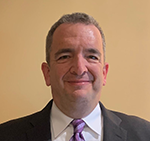 Michael Irgang
President and owner
Global Risk Management Corp.

After working six year in Public Accounting & Banking, in 1993, Michael began a 20-year career with McDonald's Corporation in the Treasury Department initially working on the Capital Markets team. In 1997, he took over responsibility for McDonald's foreign exchange hedging program. Working with McDonald's Supply Chain, suppliers, and owner/operators, Michael was primarily responsible for the vision and leadership behind the growth of McDonald's commodity risk management program from a pilot initiative to a major strategic advantage for McDonald's by providing competitive and predictable food & paper costs. Michael was recognized with Treasury and Risk Management magazine's Alexander Hamilton Gold Medal Award for his accomplishments in building McDonald's commodity risk management program. Michael joined OSI Group LLC in 2013 as Vice President – Chief Accounting Officer before joining Global Risk Management ("GRM") as Executive Vice President in 2016 and then President in 2018. In addition to leading business development and long-term business strategy for GRM, Michael works extensively with Foodservice clients in designing and implementing commodity risk management programs. Michael specific expertise covers Center-of-the-Plate (beef, Pork & Poultry) as well as Foreign Exchange. Michael has been a keynote speaker at widely recognized industry conferences including Urner Barry, Market Vision and the National Restaurant Association.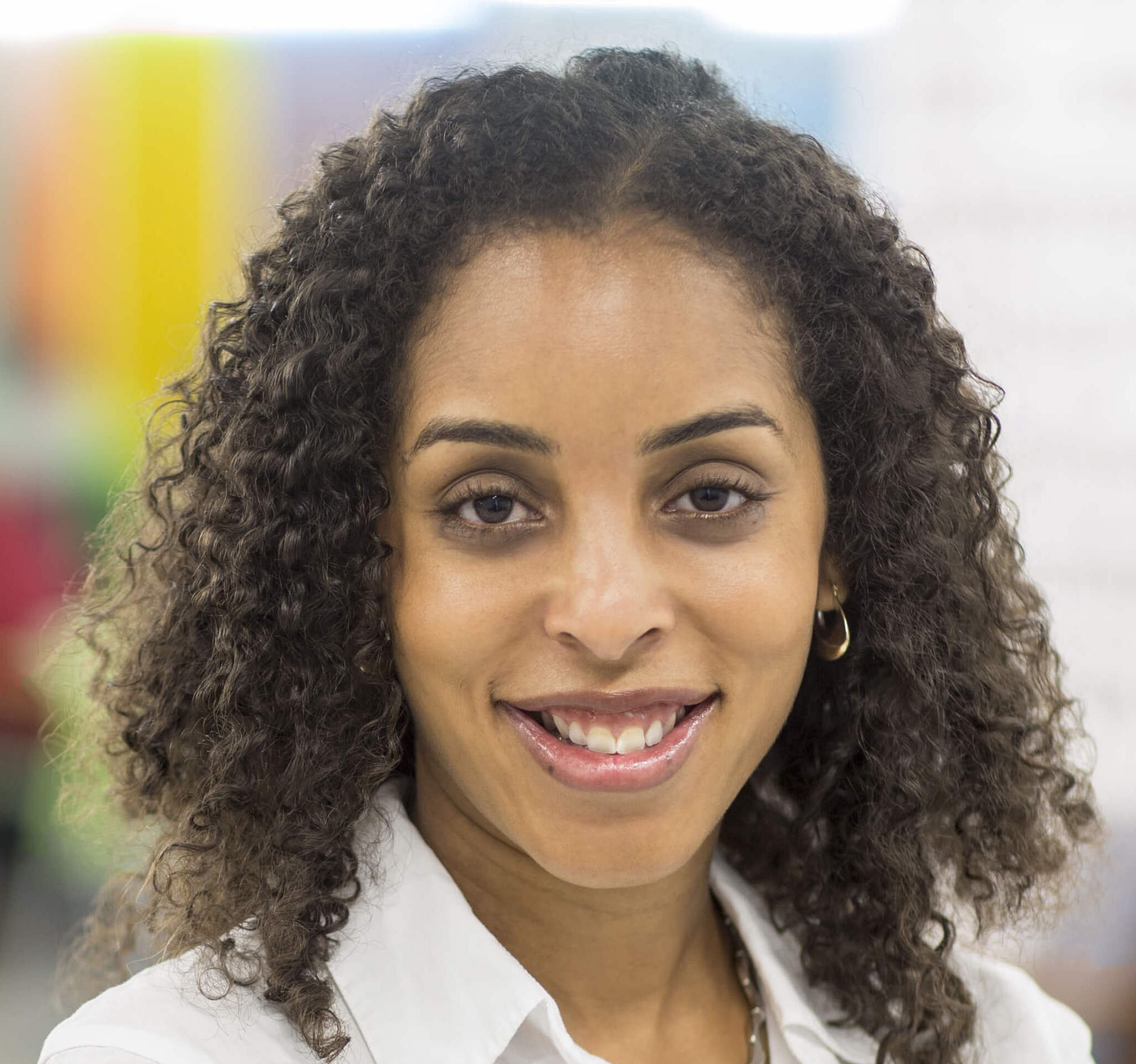 Kellee James
Founder and chief executive officer
Mercaris

Ms. James is the founder and chief executive officer of Mercaris, a market information service and online trading platform for organic, non-G.M.O. and other identity-preserved commodities and ingredients. Prior to Mercaris, she spent five years at the start-up company Chicago Climate Exchange (CCX), and earlier was appointed by President Barack Obama as a White House Fellow and was Crain's Chicago Business Magazine "40 under 40" rising leader. Previously, she worked with commodity banks in Latin America on risk management and income diversification strategies. Ms. James serves on the board of Oregon Tilth, a global provider of organic certification services. She received a bachelor's degree in Spanish from the University of Kentucky and a master's of business administration degree in international development from American University in Washington.

Lauren Jia
Managing director
Macquarie Bank

Ms. Jia is a managing director at Macquarie Bank, where she is responsible for providing commodities risk management solutions for consumers in the food and beverage, consumer products, and industrial spaces. Her expertise includes designing financial hedging strategies, with special focus on resin and paper packaging, as well as agriculture, energy and metal products. Prior to joining Macquarie, she worked at Barclays Bank and Lehman Brothers on the commodities trading desks. She is a graduate of Johns Hopkins University, with a bachelor's and master's degree in international economics.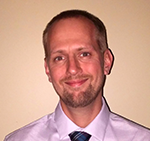 Ryan Koory
Vice president of economics
Mercaris

Mr. Koory is vice president of economics at Mercaris. With more than a decade of experience in econometric modeling, policy research, and long-term scenario forecasting, his agricultural markets analysis and reporting inform Mercaris' estimates of US organic commodity imports and exports, crop acreage and production, livestock inventory and feed demand. Prior to Mercaris, he developed market forecasts for global livestock, dairy and biofuel markets. He has a bachelor's degree in economics at Missouri State University and studied for his master's degree in agricultural economics at the University of Missouri-Columbia.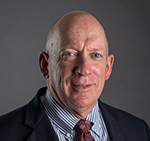 Bill Lapp
President
Advanced Economic Solutions

Mr. Lapp has more than 30 years of experience in analyzing and forecasting economic conditions and commodity markets. In 2005, he formed Advanced Economic Solutions, and prior to that was vice-president of economic research for ConAgra Foods. Advanced Economic Solutions provides economic and commodity analysis and offers forecasts and analysis for procurement, investment and risk management decisions. Mr. Lapp serves on the board of the Farm Foundation and the Kansas City Federal Reserve Board's Center for the Study of Rural America. He is a member of the U.S.D.A. National Agricultural Statistics Service Advisory Board. He received a bachelor's degree in math and computer science from Southern Illinois University, and a master's degree in agricultural economics from Purdue University.
Brijesh Krishnaswamy
Senior vice president and business head - spices
ofi

Mr. Krishnaswamy is the senior vice president and global business head of spices at olam food ingredients. He has more than 22 years of experience in the food industry and has been with the company for two decades, spending much of his tenure there leading business and operations for edible nuts in Europe. He began overseeing the spice division in 2018 and is based out of Fresno, Calif.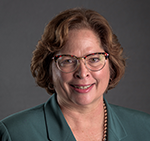 Mary Keough Ledman
Global sector strategist – dairy
RaboResearch Food and Agribusiness

Ms. Ledman has more than 20 years of experience in the dairy industry that includes production, processing and policy. She grew up on a dairy farm in southern Wisconsin and has worked on farms in Germany, Japan and New Zealand. Her past work experience includes the U.S. Department of Agriculture, Kraft and Stella Foods. In 1995, she founded Keough Ledman Associates, a dairy economic consulting firm that provides monthly dairy product and milk price forecasting, economic and policy analysis, dairy product and milk sourcing strategies and domestic and international dairy market information. In 2012, she acquired the Daily Dairy Report. She received a master's of science degree in agricultural economics from Texas A&M University and also received a Fulbright Fellowship to study the European Community's dairy policy in Germany.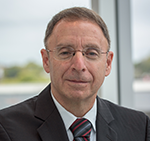 Drew Lerner
Senior agricultural meteorologist
Founder and president
World Weather, Inc.

Mr. Lerner is president and senior agricultural meteorologist of World Weather, Inc. He has been forecasting international weather for 40 years. He began his meteorology career in 1978 as he participated in an international effort to collect data and improve weather forecasting for the Asian monsoon. Since then, he has been supporting the agricultural industry by providing detailed short- and long-range weather predictions for each major crop area in the world. His daily assessments of crop and weather expectations supports commodity market trade and helps many companies make better agricultural business decisions. Mr. Lerner started World Weather, Inc. in 2001 after leading Global Weather Services in the late 1990s. Based in the Kansas City area, World Weather, Inc. supports an expanding group of clientele residing in North and South America, India, Europe, Africa and Australia.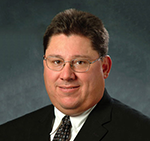 Steve Nugent
Director of IQF, dried and export sales
Milne Fruit Products

Mr. Nugent is director of IQF, dried and export sales, at Milne Fruit Products, where among other duties he is responsible for international business development. Prior to Milne, he was executive vice-president at Otsuka Foods, and earlier was national sales and marketing manager at Graceland Fruit. He also has worked at Holnam, Inc. and Arthur Andersen. He received a bachelor's degree in business administration from Michigan Technological University.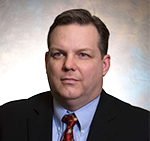 Brian Owens
Vice president of supply chain
Stratas Foods

Mr. Owens is vice president of supply chain for Stratas Foods. He has more than 30 years of experience managing global commodity markets, supply chains, and other procurement activities. He has managed and traded in various international and domestic agriculture markets and has become a respected thought leader within the industry. He is first vice president of the American Fats and Oils Association as well as the National Institute of Oilseed Products.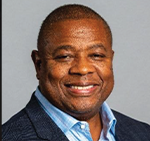 Ramon Paxton
Trading strategy & analytics manager
Cargill Risk Management

Mr. Paxton manages the Trading Strategy and Analytics team for Cargill Risk Management. In this role, he manages a team of analysts and works closely with the trading team. He provides trading strategies and market insights to a global suite of customers. Prior to his role with Cargill Risk Management, he traded futures for Cargill at the Chicago Board of Trade for 18 years. He was also an independent trader at the Chicago Board of Trade and served in the US Army.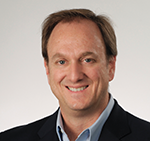 Jim Ritchie
President and chief executive officer
RedStone Logistics, LLC

Mr. Ritchie is president and chief executive officer of RedStone Logistics, LLC. He has more than 35 years in the logistics and supply chain management industry. Prior to Logistics Resource he was president of CHEP, president and CEO of YRC Logistics, and vice-president and general manager of Ryder. He also co-founded Meridian IQ, which he helped build into a $1.4 billion logistics company with 4,500 employees and operations in 26 countries. He received a bachelor's degree in industrial design — architecture at California State University at Long Beach.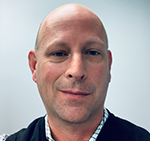 Craig Ruffolo
Vice president and partner
McKeany-Flavell Co.

Mr. Ruffolo is vice president and partner of McKeany-Flavell, where he manages the information area of the business. He joined the company in 1995 and since that time has assisted domestic and multi-national clients in the commodity ingredients sector, including sugar and corn sweetener markets. Prior to McKeany-Flavell he spent two years at California Bancshares in Alameda, Calif., where he was an auditor of commercial and residential bank loans. He received a bachelor's degree in economics from Knox College in Galesburg, Ill.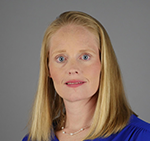 Amy Smith
Vice president
Advanced Economic Solutions

Ms. Smith is vice president of Advanced Economic Solutions. Prior to joining AES she was director of category management at SpenDifference. She also has worked as director of purchasing at Quiznos, sourcing specialist at Einstein Noah Restaurant Group, Inc. and manager of commodity analysis and purchasing at Qdoba. She began her career as a national commodity specialist at Safeway. She received a bachelor's degree in agribusiness at Oklahoma State University and a master's degree in agribusiness at Texas A&M University.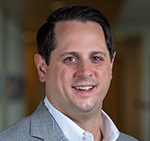 Andy Spahr
Vice president - Wholesale
The Andersons, Inc.

Mr. Spahr is vice president of The Andersons wholesale fertilizer business, where his team is responsible for procuring and distributing more than 1.5 million tons of crop nutrients annually in the Midwest. He has been with The Andersons for 11 years in progressive roles, including grower risk management, crop insurance, proprietary and cash trading, product management, and sales. In addition, he is on the board of directors for Maumee Ventures, Phospholutions, Nutrients for Life Foundation, and Responsible Ag.  He received a bachelor's degree from Miami University and a master's degree in business administration from the University of Michigan Ross School of Business.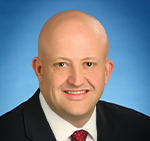 Tim Statts
Vice president of commodity services
Schneider Electric

Mr. Statts is vice president of commodity services and previously vice-president of risk management at Schneider Electric where he leads a team responsible for analyzing energy commodity markets and developing comprehensive strategies for managing associated risks. In this capacity, he works to create and execute upon client-customized risk management strategies. Mr. Statts has offered expert market commentary on Bloomberg and CNBC, and has presented at various industry conferences. In previous positions with Summit, Mr. Statts analyzed natural gas commodity markets, identified buying opportunities, developed natural gas hedging strategies, and managed the natural gas market analysis department. Prior to joining Schneider, he worked with Sempra Energy, where he managed financial hedging, performed all market transactions, identified acceptable risks, and analyzed market dynamics. He received a bachelor's degree in mathematics from Bellarmine University in Louisville and a master's degree in business administration from Purdue University in West Lafayette, Ind.

Randy Strychar
President
Oatinformation

Mr. Strychar is president of Oatinformation, a Minneapolis-based company focused on global oat market dynamics and the impact they have on price, supply/demand and trade. The company publishes a daily and weekly oat report keeping clients up to date on market moving information. In addition, the company is extensively involved in creating market development strategies for clients in the oat industry that are starting or growing their oat business. Mr. Strychar has been involved in the global oat industry for more than 40 years as a trader, marketing manager, broker and market analyst for some of the largest grain companies and grower groups.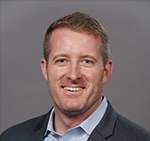 Adam Stout
Commodity risk manager
StoneX Financial Inc.

Mr. Stout is a commodity risk manager for StoneX Financial Inc., where he specializes in offering risk management services to a diverse group of commercial clients, from grain handlers and livestock feeding operations to food processors/manufacturers and retail restaurant chains.  He joined the company in 2005, providing his clients commodity consulting and advisory services as well as assisting them in the implementation and management of their commodity hedging programs with the execution of exchange-traded futures and options and over-the-counter instruments.  He received bachelor's degrees in business administration and mathematics from William Jewell College in Liberty, Mo.